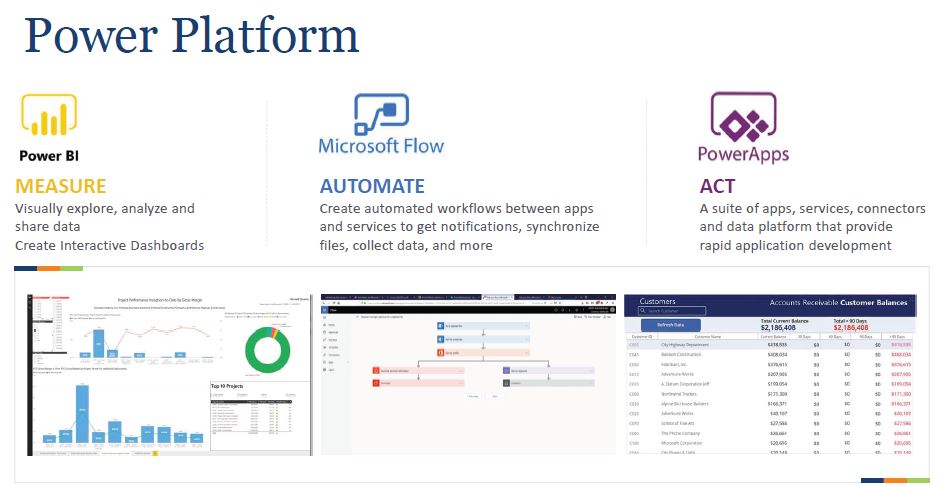 Unify business and productivity applications – moving you from what is to what is NEXT.
The 'Power Platform' is a collective term for three Microsoft products: Power BI, PowerApps and Flow. They provide the means to help people easily manipulate, surface, automate and analyze data and can be used with Office 365 and Dynamics 365 (as well as other third-party apps and other Microsoft services).
If you would like to explore Power Platform possibilities for your organization, call TBS Automation Systems inc. at 856.424.3247 option 3.